Index V5 features
Index Braille is always striving to be innovative with every new release and the version 5 line-up certainly does not disappoint. Here are some of the new and improved features common to all printer models.
An enjoyable user interface
The control panel is a local user interface which allows the user to interact with the braille embosser and provides complete embosser control.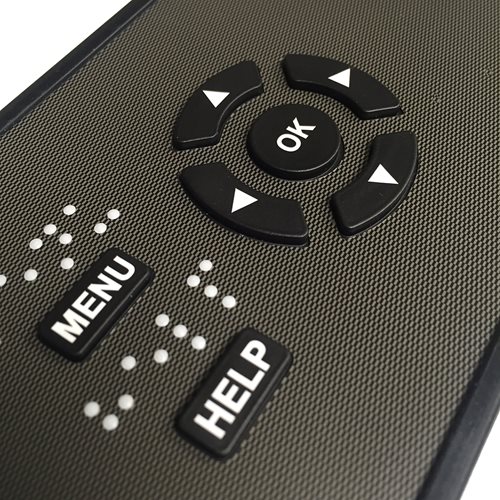 Emboss & manage from portable devices
Index Braille V5 embossers are compatible with portable devices. With the use of your portable device and Index's own idB (free), endless braille embossing options are available directly from your smart phone, tablet or portable PC.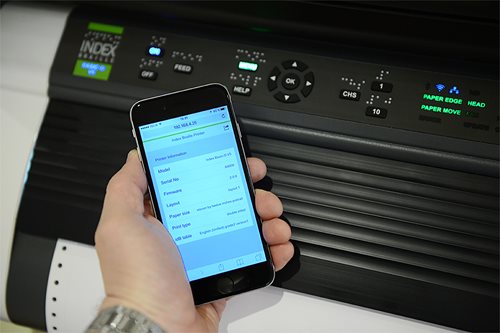 Even better, braille quality
The V5 solenoids (hammers) offer even better braille dot quality, a longer life cycle, higher embossing speed and lower power consumption.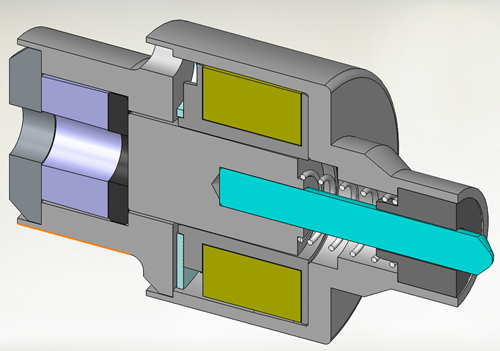 idB :
Index

-direct-Braille

idB is a direct braille printing application built in the V5 braille embosser. It is available free of charge and compatible with Windows, Mac and Linux computers.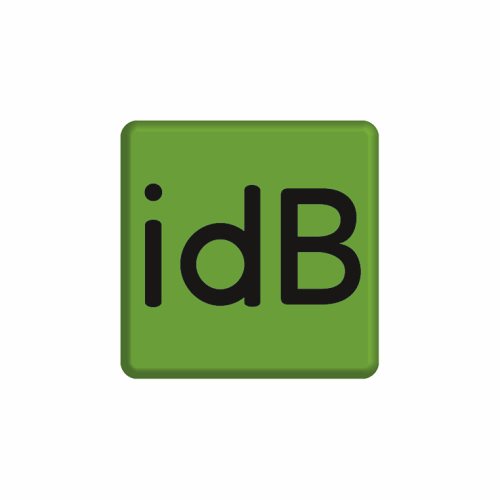 Affordable price
Full of truly useful features and endless braille embossing opportunities, Index V5 braille embossers  still maintain the most affordable braille printer price comparatively.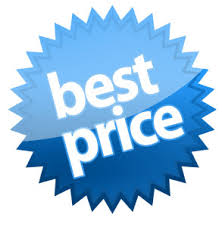 USB host port
Connect a USB memory stick directly to any Index V5 braille embosser via USB host port to directly print braille documents or backup and restore embosser settings.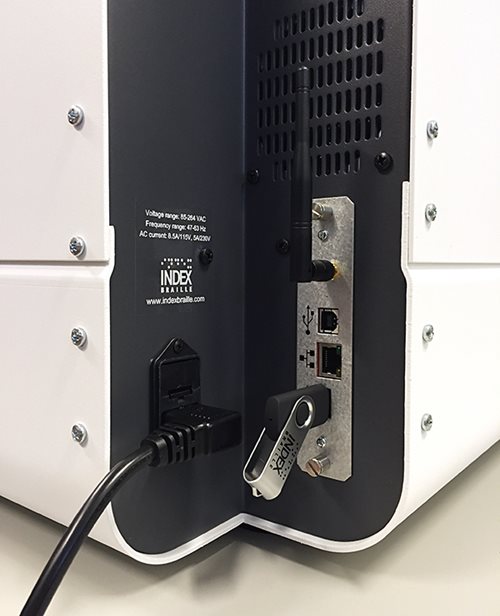 Acapela synthetic speech
In V5 embossers the speech feed back is generated by Acapela synthetic speech. This enables easy feed back when controlling the embosser user interface.

Frontier Computing is the Canadian Master Distributor for Index Braille. If you have any questions please contact us today!